How do i install mobile spy
What do I need to do before installing a spy app? You must have access to the target device in order to install the app.
Download & Install SpyZee Mobile Spy
Make sure the app is compatible with the phone you want to monitor. An internet connection cellular or Wi-Fi connection. Step 4: Once you install the app, open it and enter your activation code. This video will show you how to install the mSpy app on an Android device.
Download & Install Free Phone Spy on Cell Phone
Installing the Spy App on iPhones Please note that the spy app only works on iPhones that have been jailbroken. Step 3: Select the newly added source, and tap Install. Catch him cheat you through his mobile using spytext software and application. Become a true spy and do spying activities using the mobile spy app. If you think your spouse is in any problem due to which his behavior was changing day by day or someone is blackmailing him.
Monitor his mobile know the reality and take proper actions within time.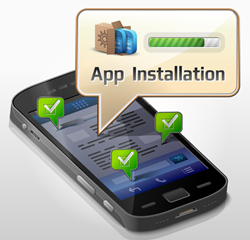 TheTruthSpy is designed basically for spying purposes, but spying is not meant only for a spouse. You as a parent also require phone spy software to monitor and control child activity on his cell phone. You can track location at which your child been present lately.
Also, monitor the activities like how many hours in a day he is actually involved using the cell phone and how many hours he been busy studying. If you find him doing this activity then lock the social media app. To maintain the friendly and peaceful environment in the office it is important to exclude employees who are lazy and corrupt. Monitor employee through mobile spy app and know about their activity in the office. Know whether the employee was working or chatting on the cell phone. If you find them red handed it will be easy to punish them and take appropriate actions.
Extracting Data: The application will extract data from the device on a regular basis. Home TheTruthSpy for Android. See the terms and conditions. Follow step-to-step below. Enable unknown sources. Step 1: Open Settings. Step 2: Choose Security. Step 3: Check the box Unknown sources.
Accept the warning by clicking OK. Step 1: Open Play Store. Step 2: Choose Play Protect. Step 3: Uncheck Scan device for security threats.
Install Mobile Spy Software on Android Phone
You can see TheTruthSpy. Click TheTruthSpy.
Supports up to 3 devices. Step 5: Click button Configuration What is TheTruthSpy Application If you are working women then you will not have enough time to look after your children, partner, therefore, you need to find out what is going on in their life. GPS Tracker TheTruthSpy software not only gives you features to spy text but also you are allowed to see the live activity of the targeted person.
GPS Tracker. SMS Spy. Spy Call The mobile spy app helps you monitor the targeted phone call activity.
Steps of Install Mobile Phone Spy Software?
mobile spy free download windows sp2 manual download;
cheating spouse in the military;
XySpy: Download & Install Free Spy App on Android Phone;
Spy Call. Hidden Call Recorder.
How to install mobile spy on Android with FreePhoneSpy
Listen live to phone surroundings The phone spy software has features for ambient voice recording. Ambient Voice Recording. Listed here are my test results:. Non-Jailbroken iPhone — ten minutes 8 minutes to set up and personalize iCloud , 2 minutes to make use of the mSpy No Jailbreak Solution.
Rooted Android Phone — 25 minutes twenty minutes to root the telephone and a few minutes to set up Flexispy. Jailbroken iPhone — twenty minutes fifteen minutes to jailbreak the iPhone and a few minutes to set up mSpy. If you are just getting began in the realm of mobile phone monitoring, make certain to look at How you can Install Phone Spy Software.
You will find certainly legitimate causes of using mobile spy software.
How to spy on Android without installing Software?
Technology-not only to watch employees activities while using company-issued phones. You may also utilize it to discover your stolen or lost phone, or perhaps in an effort to monitor your children mobile phone use. Even though some spy software companies promote their software in an effort to catch cheating spouses, you should know that doing this is technically illegal.
I understand there are lots of websites available claiming that you could monitor an iPhone without jailbreaking it and without getting used of it using iCloud, but this is untrue. Exactly what do you need to do? Unfortunately, all you should do is try to obtain access to their phone. That you can do the following:. Let them know in regards to a new application or game that you simply yourself use. Recall the application needs to really exist.